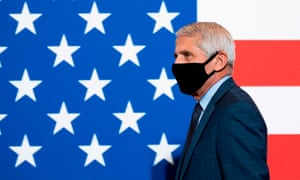 This morning we have an incredibly powerful piece first-person piece from Thomas Owen Baker. The title says it all: As a cop, I killed someone. Then I found out it happens more often than we know



I started to have bad dreams and anxiety. I was hyper-vigilant bordering on paranoid. I made things worse by self-medicating with Captain Morgan after my shifts ended. I gained more than 60 pounds. I continued to work hard and produce the type of results expected of me, but something had changed. I started to question the idea of individual culpability. As I investigated burglaries, robberies and homicides, interviewing thousands of suspects over the years, it became clear that a myriad of social forces drove people to behave the way they did. The man I'd killed wasn't completely autonomous but also a product of an environment we'd all contributed in creating.
In it Baker discusses how his initial feelings about taking a life while on duty turned into a life of trying to measure and understand just what is happening with police-involved fatalities in the US. It is well worth a read.
Good morning, here's our live coverage of US politics, the Black Lives Matter protest movement and the coronavirus crisis for the day. Here's a catch-up on where we are, and what we can expect from Friday
Yesterday the US reported more than 1,000 coronavirus fatalities for the fourth consecutive day. The total number of cases nationwide increased by more 67,000
Republicans took no action to extend federal unemployment benefits before the Senate adjourned. As a result, as many as 30 million Americans will see their incomes drop as the $600 expansion disappears. The country's economy just suffered its sharpest contraction since the second world war
Dr. Anthony Fauci will be among health experts testifying this morning in a hybrid session of the Select subcommittee on coronavirus crisis. The title of the session is "The urgent need for a national plan to contain the coronavirus"
There's anger after St Louis county officials announced that the police officer who fatally shot Michael Brown in Ferguson, Missouri will not face charges
Donald Trump's tweet about delaying the election – which he can't do – got short shrift from fellow Republicans
Press secretary Kayleigh McEnany is holding a briefing this morning. Trump is meeting the National Association of Police Organizations Leadership, and then later on is out and about in Florida where he will be talking about the Covid-19 response and attending a fundraiser
You get in touch with me at martin.belam@theguardian.com, I'll be here for the next couple of hours
Updated